Innovation Market winners announced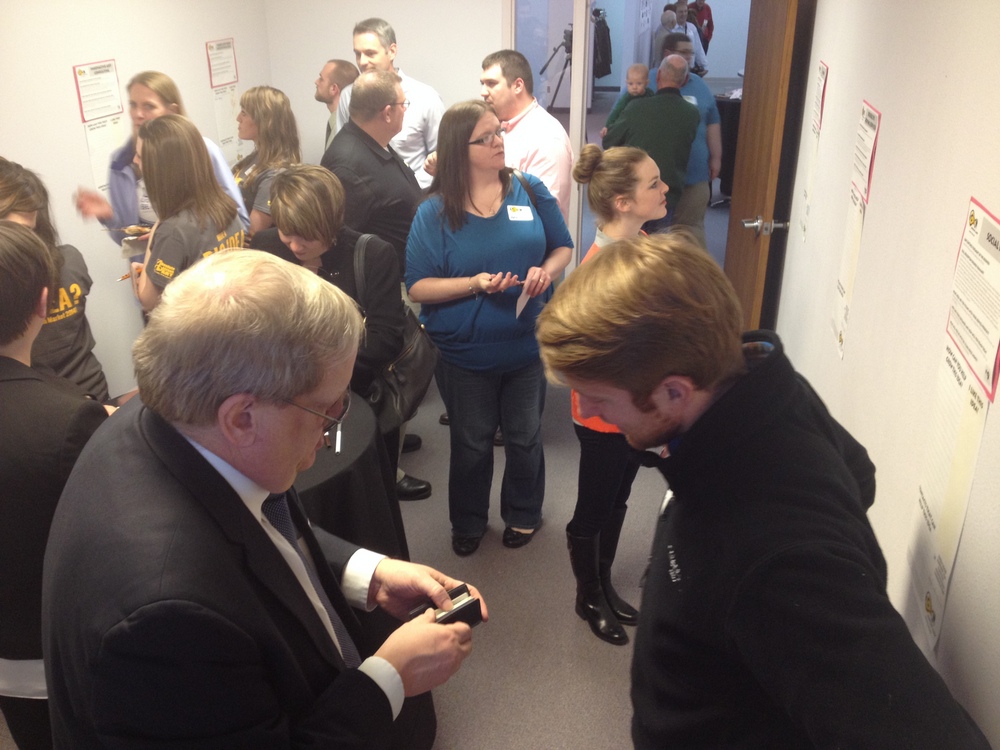 Every year, Entrepalozza ends with the big bang of Innovation Market. 2014 was no exception to that.
A night of great food, networking, speakers, and ideas was bigger and better then ever before.
Cheri Cosgrove, President and CEO of Belle Touchè, took the stage as the first speaker. Once her speech was done, she made an incredible announcement…She is donating an additional $5,000 in an individual pitch to her.
Andy Stoll of Seed Here in Cedar Rapids then took the stage as the keynote speaker. Andy shared many success stories of companies in Iowa including Sioux City's very own RXA Technology.
Then came the announcement. The top 5 finalists are as follows:
Sioux City Suds – A hometown brewery with out of town reach, and delicious food to wash it all down.
Pushlee – An app that will help increase retail traffic into gas stations
Bloom Wild – A natural skincare company that utilizes goat milk
Nest for Kitchen's – A intelligent device for kitchens and grills which employs wireless temperature probes to ensure your meat is cooked to the perfect internal temperature
Double D's Driving Services – A nightlife "transpertainment" company that utilizes pedicabs and folding mopeds.
In the March pitch event before the Sioux City Growth Organization, the top winners were Pushlee, who won $5,000, and Sioux City Suds, who won $2,500.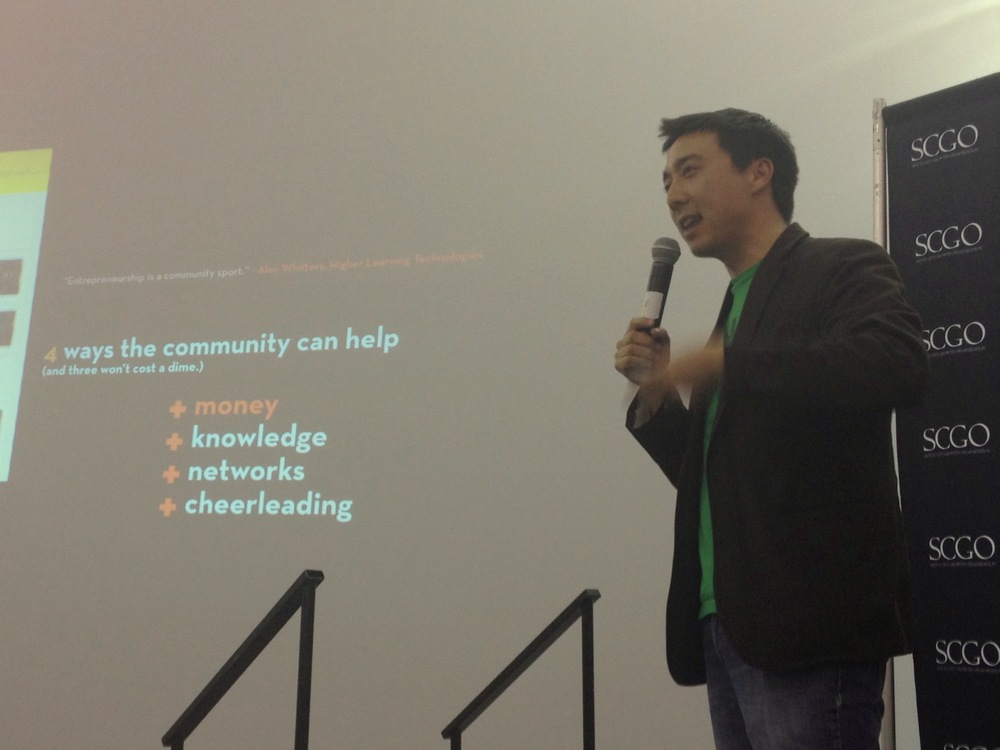 Andy Stoll of Seed Here Studios in Cedar Rapids.